Are you tired of apartment living or (Sigh!) living with your parents? Need more space for your growing family, or is a career move bringing you to Green Bay, Wisconsin? If you dream of owning your own home in Green Bay, you probably know the challenges you face. The current housing market makes home ownership elusive. Housing inventory is low, resulting in eye-popping prices and fierce competition. High interest rates on home mortgages are compounding the problem. The national average for a 30-year fixed rate mortgage reached 7.79 percent in October, increasing for the seventh week in a row. Homeowners who are locked in at a lower, 4 or 5 percent mortgage rate, are sitting tight, unwilling to sell. Thus, the demand for housing far exceeds the current house-for-sale inventory.
7 Real Estate Purchasing Tips
So, how can families fulfill their dream of home ownership, when so much is out of their control? As I work with individuals and couples looking to buy a home in the Green Bay area, I recommend these seven real estate-purchasing tips:
Housing Market Stats Reveal Declining Sales
The Wisconsin Realtors Association reported that home sales declined from 91,171 in 2021 to 77,968 in 2022. Home sales continue to fall in 2023. For example, recent housing statistics show that 17,602 Wisconsin homes sold in September 2022, compared with 6,392 homes in September 2023. The median price increased from $270,000 in September 2022 to $295,000 in September 2023. It's no surprise that the Fannie Mae Home Purchase Sentiment Index (HPSI) indicated that 82 percent of consumers said their home-buying plans are on hold. 
Buying a Home That You Will Love
Buying a home is likely to be the biggest single purchase that people make in their entire lives. So, buyers need to build a solid financial foundation and work with a professional team to execute a successful real estate transaction. Contact me today, and let's talk about your vision for a new home. I'm ready to tackle the challenges of steep interest rates, high home prices, and historically low housing inventory to get you moved into a home you will love.
Your Path to Success: Contact Terri Balistriere and Express Realty
Do you have a house to sell? Seize the moment! Home sellers are earning record-setting prices for homes in the Green Bay area. When you sell your home, keep more of your hard-earned money in your pocket by working with a low commission real estate company, Express Realty of Green Bay. Contact Terri Balistriere, broker/owner of Express Realty, for your free Comparative Market Analysis today.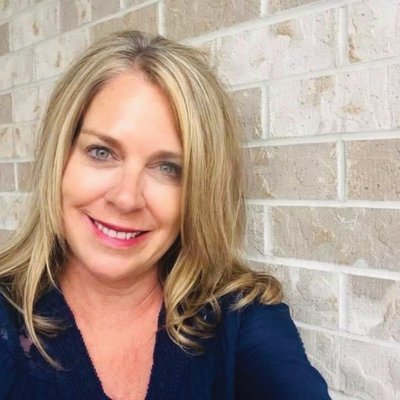 About Express Realty: Express Realty is a Green Bay, Wisconsin, real estate company offering lower commission rates without compromising quality. Broker/owner Terri Balistriere fell in love with real estate when she and her husband flipped homes 20 year ago. Since that time, she has helped hundreds of Northeast Wisconsin residents fulfill their real estate goals. Whether you're looking to buy, sell, or invest in real estate, Terri Balistriere is ready to help. Contact Express Realty, your Northeast Wisconsin real estate professional serving Brown County, Oconto County, Outagamie County, Sheboygan County, and Manitowoc County. Express Realty's professional real estate services cover De Pere, Green Bay, Bellevue, Hobart, Allouez, Suamico, Pulaski, Little Suamico, Chase, Freedom, Wrightstown, Wrightstown, Little Chute, Kaukauna, Appleton, Oshkosh, and Sheboygan.