Now is a fantastic time to sell your house, because homes are selling quickly and for top dollar. In fact, 71% of Brown County WI homes sold for more than asking price in August 2023, according to the latest housing market report. Homes in Brown County sold for 13% more in August 2023 than August 2022. The median price of $289,997 was $33,144 higher than last year. The median price per square foot was $161 in August 2023. That's great news for people looking to sell their home. So much depends on the price, size, condition, updates, staging and location. As I work with home buyers and sellers in the Green Bay area, I can attest to the fast-moving real estate market in Northeast Wisconsin. Every moment counts! Homes priced between $250,000 and $350,000 are selling for over asking, because the inventory is so low in this price range. It's definitely the sweet spot for many first-time home buyers.
The Seller's Advantage: A Success Story in Green Bay
Let me give you an example. I listed an East Side Green Bay home that was beautifully staged, recently updated, and in immaculate condition. (Read my article, 6 Helpful Hints to Prepare Your Home for a Successful Sale) I listed the home for $279,900 and showed the home 20 times. The homeowners had nine offers to consider, and accepted an offer of $295,900. It's definitely a seller's market when homes are priced appropriately in this price range.
Low Commissions: Express Realty Benefits Sellers
Let me give you a couple more examples. I also listed and sold two homes priced above $700,000 that closed in August. A home on Muirwood in Green Bay was listed for $775,000 and had an accepted offer for $750,000 in just four days. A house on Monarch in West De Pere was listed for $650,000 and sold for $700,000 in just one day.
These sellers aren't just earning more for their homes, they're also saving money on commission. Express Realty saves sellers an average of $8,000 in real estate commission by charging 3.5% versus 6%. I saved these three clients $45,625 in real estate commissions, and provided all of the services they needed for a successful home sale.
The Monarch home seller hit it right on the head with his Google review:
"When we decided to sell our home, we felt that paying 6% in commission was crazy. Terri (Balistriere) did a great job and presented our home very professionally on the MLS for nearly half the commission of other realtors. It sold in one day for more than asking price."


-David Landwehr

Real Estate Market Analysis: Brown County's Data
Looking more closely at the housing market data, a couple of statistics stand out. A total of 225 homes were sold or pending sale in August 2023 in Brown County, which was a 6% decrease from July. Of the 225 sold homes, 71% were sold over asking, 13% were sold at asking, and 16% were sold under asking.
Compared to August 2022, the home price of 1-bedroom homes increased by 29.8%, 2-bedroom home prices increased by 11.6%, 3-bedroom home prices increased by 15.1%, 4-bedroom home prices increased by 8.2%, and 5+ bedroom home prices increased by 24%.
Additionally, Brown County homes recorded the highest median sold price among neighboring counties. Brown County homes sold for a median price of $289,900, compared with Outagamie County at $274,900; Kewaunee County at $266,000; Manitowoc County at $199,600; and Shawano County at $187,000. Each county recorded double-digit increases in price from one year ago. Kewaunee County housing prices experienced the biggest jump of 26%, from $210,000 to $266,000 from August 2022 to August 2023.
Your Path to Success: Contact Terri Balistriere and Express Realty
Do you have a house to sell? Seize the moment! Home sellers are earning record-setting prices for homes in the Green Bay area. When you sell your home, keep more of your hard-earned money in your pocket by working with a low commission real estate company, Express Realty of Green Bay. Contact Terri Balistriere, broker/owner of Express Realty, for your free Comparative Market Analysis today.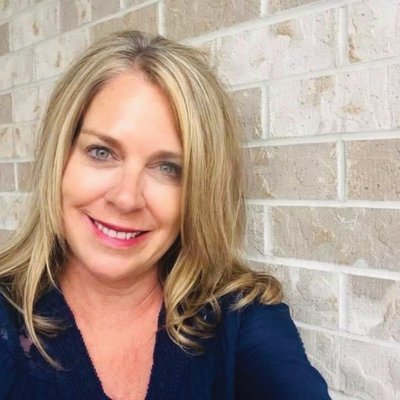 About Express Realty: Express Realty is a Green Bay, Wisconsin, real estate company offering lower commission rates without compromising quality. Broker/owner Terri Balistriere fell in love with real estate when she and her husband flipped homes 20 year ago. Since that time, she has helped hundreds of Northeast Wisconsin residents fulfill their real estate goals. Whether you're looking to buy, sell, or invest in real estate, Terri Balistriere is ready to help. Contact Express Realty, your Northeast Wisconsin real estate professional serving Brown County, Oconto County, Outagamie County, Sheboygan County, and Manitowoc County. Express Realty's professional real estate services cover De Pere, Green Bay, Bellevue, Hobart, Allouez, Suamico, Pulaski, Little Suamico, Chase, Freedom, Wrightstown, Wrightstown, Little Chute, Kaukauna, Appleton, Oshkosh, and Sheboygan.