When the time is right to sell a home, one big question to ask is "How do I maximize my home's appraisal value?" The home appraisal process plays an important role in setting the price for a home for sale. In a home appraisal, an unbiased, certified appraiser performs an on-site evaluation to determine a property's fair market value.
Maximizing Your Home's Appraisal Value
As a Green Bay, WI, real estate broker for the past 15 years, I recommend the following ways to prepare a home for an appraisal:
Present the home at its very best (Read my recommendations: 6 Helpful Hints to Prepare Your Home for a Successful Sale)
Replace carpet and paint rooms. These are two of the least expensive home improvements, yet they can vastly increase a home's value
Document any recent improvements, renovations, or upgrades. Consider improving the kitchen and bathroom with modern fixtures or adding living space by finishing the basement or attic.
Update the major systems (plumbing, heating, air, electrical) that aren't in optimal working order.
Enhance curb appeal with exterior updates and landscaping techniques.
Work with a Real Estate Agent to enhance appraisal value.
The Role of a 'Comp' in Assigning Value
In addition to conducting an on-site home evaluation, appraisers also analyze the value of similar homes on the real estate market. Appraisers use comparable properties, called "comps" to compare the location, size, and condition of the home they're appraising to other homes.
Appraisals Help to Guide Pricing Decisions
Most Wisconsin lenders require a home appraisal to determine fair market value, and a bank or mortgage lender will hire the appraiser. Typically, the home buyer pays for the appraisal, with the expense included in the property's closing costs. If a seller has a unique property, the seller can always hire a local appraiser. Expect to pay $300-$450 for a single-family home appraisal.
Factors Evaluated in a Home Appraisal
Home appraisers evaluate a number of factors:
Location of a property: Proximity to amenities like medical facilities, quality schools, city centers, desirable neighborhoods, etc. Homes in less desirable locations have a lower fair market value than those in more desirable locations.
Layout & size of property: Number of acres or lot size, number of rooms, type and size of garage or outbuildings, home style, etc. Small, cramped homes are valued lower than spacious homes with more functional living space.
Condition of property: Age, recent renovations, landscaping, integrity of the foundation, walls, siding, electrical, plumbing, HVAC, etc. Old, poorly maintained and out-of-date interiors and exteriors reduce a home's value.
Negative occurrences at a property: Significant, negative occurrences at the property, such as a crime or suspected paranormal activity, stigmatize the property and downgrade its value.
Recent market trends: In today's low-inventory real estate market, bidding wars often drive home prices higher than expected. Appraisers take this into account when establishing fair market value.
Express Realty Advocates for Home Sellers
As the owner/broker of Express Realty, I expertly guide buyers and sellers through the real estate process, including the appraisal stage. During the home appraisal process, I identify comparable properties in the area and provide a list of comps to the appraiser. I advocate on behalf of the home seller when speaking with appraisers to emphasize the property's enhancements, strengths, and unique features. When meeting sellers, I recommend appropriate pricing strategies and set realistic expectations.
Contact Broker/Owner Terri Balistriere 
From the moment I meet a home seller to the day we close on a house, I provide responsive, professional, and honest real estate broker services. Express Realty makes buying and selling a home easy and affordable, charging low commission rates of 3.5% versus 6%. Contact me, Terri Balistriere, broker/owner of Express Realty, to help you improve your home's appraisal value.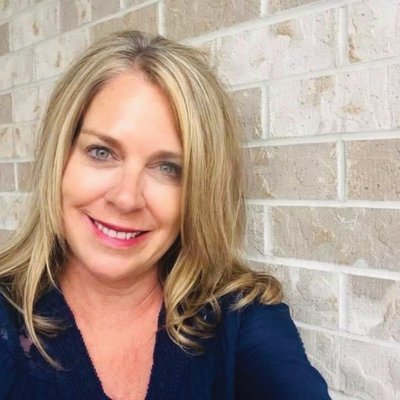 About Express Realty: Express Realty is a Green Bay, Wisconsin, real estate company offering lower commission rates without compromising quality. Broker/owner Terri Balistriere fell in love with real estate when she and her husband flipped homes 20 year ago. Since that time, she has helped hundreds of Northeast Wisconsin residents fulfill their real estate goals. Whether you're looking to buy, sell, or invest in real estate, Terri Balistriere is ready to help. Contact Express Realty, your Northeast Wisconsin real estate professional serving Brown County, Oconto County, Outagamie County, Sheboygan County, and Manitowoc County. Express Realty's professional real estate services cover De Pere, Green Bay, Bellevue, Hobart, Allouez, Suamico, Pulaski, Little Suamico, Chase, Freedom, Wrightstown, Wrightstown, Little Chute, Kaukauna, Appleton, Oshkosh, and Sheboygan.