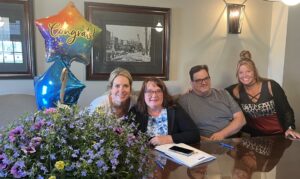 "If you want happiness for an hour, take a nap. If you want happiness for a day, go fishing. If you want happiness for a year, inherit a fortune. If you want happiness for a lifetime, help somebody."

– Chinese Proverb
Terri Balistriere fell in love with real estate when she and her husband flipped houses. Inspired by home rehab, she decided to earn a real estate broker's license so she could help others fulfill their real estate goals. That was 20 years ago. Terri still loves real estate, primarily because selling homes gives her the opportunity to help others. As the broker/owner of Express Realty, Terri achieved record sales year to date in 2023, selling over 30 homes in and around Green Bay, Wisconsin. That's no easy task in a real estate market with so few homes on the market in Wisconsin.
Low Inventory Affects Real Estate Market in Wisconsin
Typically, July is a busy homebuying time in Wisconsin, but today's homebuyers are struggling to find homes for sale. In a balanced housing market, buyers and sellers would have a six-month average for transactions.
According to the April 2023 housing data released by the Wisconsin Realtors Association, only two months of inventory is available. Young families and first-time homebuyers are finding it especially challenging to purchase a starter home priced in the $125,000 to $350,000 range. There's only 1.7 months of inventory for these buyers. Overall home sales declined 32.5% statewide from April 2023 to April 2022. Plus, low inventory means buyers are competing for fewer available homes, driving real estate prices higher.
Saving Home Sellers Money with Low Commission
Despite these challenges, Express Realty continues to have an outstanding year, thanks to the clients who put their trust in Terri Balistriere, a top real estate broker in Green Bay. Express Realty set itself apart from other Green Bay real estate companies by offering low commission rates of 3.5% instead of 6% on most homes. Year to date in 2023, Express Realty helped home sellers save over $200,000 in commission.
Keeping More Money in the Pockets of Home Sellers
Here's how home sellers use their low-commission savings:
Bill and Anne Edwards, who saved over $9,000 in real estate commissions, are using their savings to purchase a new home.
Tom and Sheri Konitzer had numerous offers on their home and sold for over-asking price. They used their $7,800 saved in real estate commission for vacations and retirement savings.
Dave and Cindy Landwehr sold their $700,000 home. They are using their $17,800 in commission savings for vacations and a retirement home in Florida.
The list goes on and on! With the high cost of groceries, utilities, and everything else, it's smart to hire the best broker, pay a lower commission, and save your hard-earned money.
Terri Balistriere Believes in Helping Others
Mahatma Gandhi once said, "The best way to find yourself is to lose yourself in the service of others." Helping others gives life meaning and purpose. Studies show that people who help others are physically healthier and significantly happier. Their sense of well-being improves, and their stress decreases. Terri Balistriere, Express Realty broker/owner, truly believes in the power of helping others.
"By helping others, I continue to find a purpose in life. It's so uplifting to hear what clients have done with their savings because I charge 3.5% commission versus 6%. The stories, testimonials and smiles from the clients I'm helping make real estate such a pleasure. I still love it, and I look forward to helping the next family achieve their real estate goals."

– Terri Balistriere, Express Realty broker/owner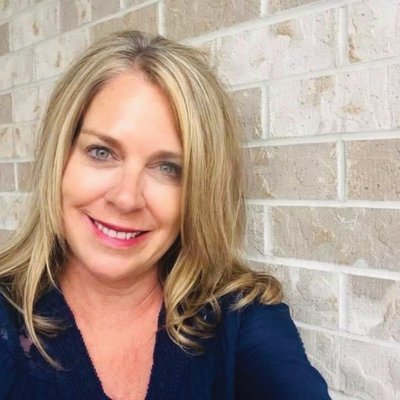 About Express Realty: Express Realty is a Green Bay, Wisconsin, real estate company offering lower commission rates without compromising quality. Broker/owner Terri Balistriere fell in love with real estate when she and her husband flipped homes 20 year ago. Since that time, she has helped hundreds of Northeast Wisconsin residents fulfill their real estate goals. Whether you're looking to buy, sell, or invest in real estate, Terri Balistriere is ready to help. Contact Express Realty, your Northeast Wisconsin real estate professional serving Brown County, Oconto County, Outagamie County, Sheboygan County, and Manitowoc County. Express Realty's professional real estate services cover De Pere, Green Bay, Bellevue, Hobart, Allouez, Suamico, Pulaski, Little Suamico, Chase, Freedom, Wrightstown, Wrightstown, Little Chute, Kaukauna, Appleton, Oshkosh, and Sheboygan.