Are you downsizing, upsizing, relocating for work, or simply tired of home maintenance or life in the neighborhood? For whatever reason, you're ready to sell your home in Northeast Wisconsin. Well then, are you considering For Sale by Owner?
In our experience, For Sale By Owner only works if you already know someone who wants to buy the home and is willing to pay top dollar. Express Realty encourages Green Bay-area homeowners to reconsider the For Sale By Owner real estate model.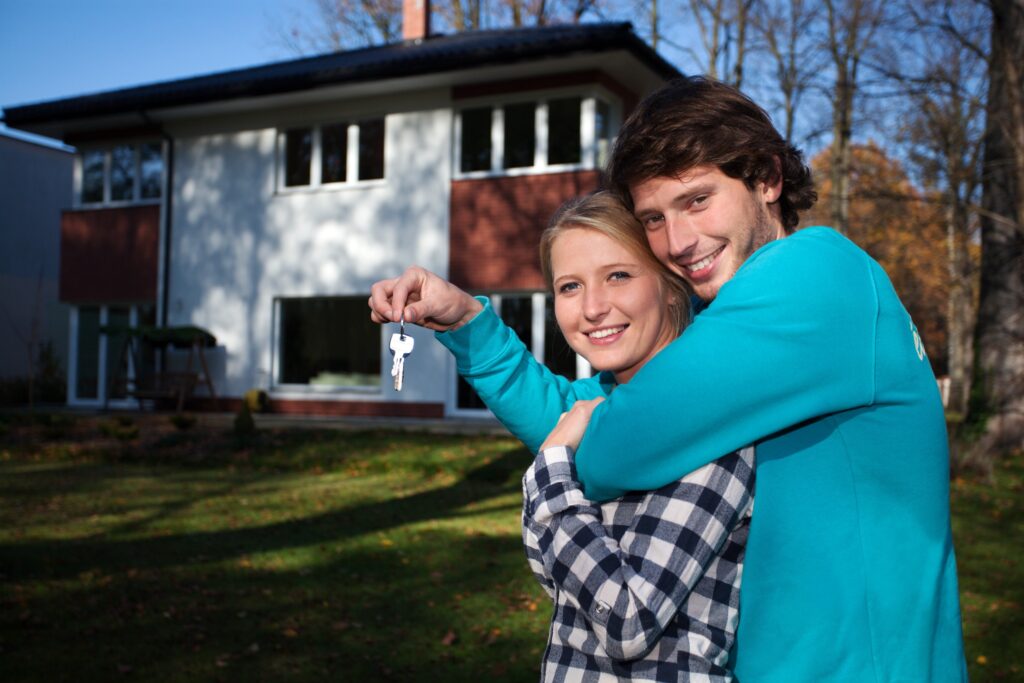 5 Myths & Facts Regarding For Sale By Owner
Selling a Home at the Best Price
Myth: I can save a lot of money by not hiring a real estate company and instead selling my home myself, advertising the home as For Sale by Owner.
Fact: For Sale by Owner real estate can actually decrease the amount of money you'll earn on a home sale, compared to working with a professional real estate agent. Terri Balistriere, broker/owner of Express Realty, has 20 years of experience working with real estate transactions. Due to her real estate knowledge and experience, she often receives multiple offers on the homes she sells. She performs a Comparative Market Analysis and gets top dollar for homes on the market in Brown County, Oconto County, Outagamie County, and Winnebago County.
Marketing Like a Professional
Myth: I know my home and neighborhood the best. Therefore, I should be capable of marketing and selling my home myself.
Fact: Of course, you know your home and neighborhood the best because you live there. But you might not know how to advertise the home to the ideal buyer, professionally photograph the interior and exterior for maximum impact, or create a marketing plan to find the top-paying buyers. Express Realty is a licensed real estate company that has been getting top dollar for homes since 2008.
Prepping a Home for Sale
Myth: My home looks good inside and outside, so it's ready to go to market.
Fact: Even the most beautiful home in Green Bay can benefit from an expert evaluation by a licensed real estate professional. Express Realty gives home sellers great advice about simple, cost-effective steps to take to increase the value of a home. Luckily, most upgrades don't cost homeowners a lot of money but offer a substantial return on investment. Terri Balistriere, broker/owner of Express Realty, has an eye for décor and knows how to help sellers spend minimal cash to get an amazing offer on their home.
Investing Time in the Real Estate Process
Myth: A real estate company won't work around my schedule
Fact: Terri Balistriere, broker/owner of Express Realty, works any day or any time that serves the client's best interest. Terri has worked nights, weekends, and holidays. Additionally, Terri is willing to change her plans at the last minute to exceed clients' expectations and get the real estate transaction to the finish line.
Working with a Low-Commission Realtor
Myth: Real estate agents charge high-priced commissions, so I can avoid paying high real estate commissions by selling a home For Sale By Owner.
Fact: Although some real estate agents overcharge home sellers with 6% commissions, Express Realty is a low-commission real estate company. On average, Express Realty saves home sellers $8,000 in commissions. Here's how: Express Realty charges 3.5% commission on homes over $250,000 and within 35 miles of Green Bay, Wisconsin. Furthermore, commission is 4.5% on homes under $250,000 and farther than 35 miles from Green Bay. Because of the low commission, Express Realty is one of the top real estate brokers in Green Bay. Express Realty enables clients to keep more of their hard-earned money in their pocket, while providing comprehensive real estate services.
Green Bay WI Real Estate Broker/Owner
Save yourself the hassle of trying to sell your home yourself in the Green Bay WI area. Many For Sale By Owner houses fail to sell quickly or get top dollar. Terri Balistriere, broker/owner of Express Realty, guides homeowners through the entire real estate transaction process. Terri provides honest, genuine, and responsive real estate services from the day you put a home on the market to the day you close on the home.
Schedule a Comparative Market Analysis
Contact Terri today to schedule a complimentary Comparative Market Analysis to learn the value of your home. Check out Express Realty's Listing Program for 8 ways Express Realty expertly assists with the home-selling process. Or use Express Realty's quick, effective Search For Homes tool to find homes within your price range and the desired size and location in Green Bay and Northeast Wisconsin.
About Express Realty: Express Realty is a Green Bay, Wisconsin, real estate company offering lower commission rates without compromising quality. Broker/owner Terri Balistriere fell in love with real estate when she and her husband flipped homes 20 year ago. Since that time, she has helped hundreds of Northeast Wisconsin residents fulfill their real estate goals. Whether you're looking to buy, sell, or invest in real estate, Terri Balistriere is ready to help. Contact Express Realty, your Northeast Wisconsin real estate professional serving Brown County, Oconto County, Outagamie County, Sheboygan County, and Manitowoc County. Express Realty's professional real estate services cover De Pere, Green Bay, Bellevue, Hobart, Allouez, Suamico, Pulaski, Little Suamico, Chase, Freedom, Wrightstown, Wrightstown, Little Chute, Kaukauna, Appleton, Oshkosh, and Sheboygan.